Announcements
Inviting Nominations for the Rajiv Gandhi National Awards-2020
Inviting Nominations for the Chittoor District Centenary Awards-2020.
Contact Us
DR. D. SUNDAR RAM
Founder and Director
Academy of Grassroots Studies and Research of India (AGRASRI)
# Plot No.11, Sri Venkata Sai Nilayam
Thummalagunta, S.V. University P.O.
Tirupati-517502, Andhra Pradesh. India
Mobile: +91-6302947338, +91-9441245085
E.mail: drsundarram@gmail.com | agrasridirector@gmail.com
Website: www.agrasri.org.in
PRESS REPORTS
The print and electronic media has widely covered the academic as well as research activities of the Academy since its inception.
The following is some selected press clippings published by the national and regional newspapers:



The Hindu, 29 November, 2020




The Hans India, 11 December, 2020



The Hindu, 11 December, 2020




United News of India, 26 December, 2020



KRC Times, 1 January,2021




United News of India, 2 January, 2021
The New Indian Express, 26 August, 2003
Andhra Jyothi, 2 April, 2018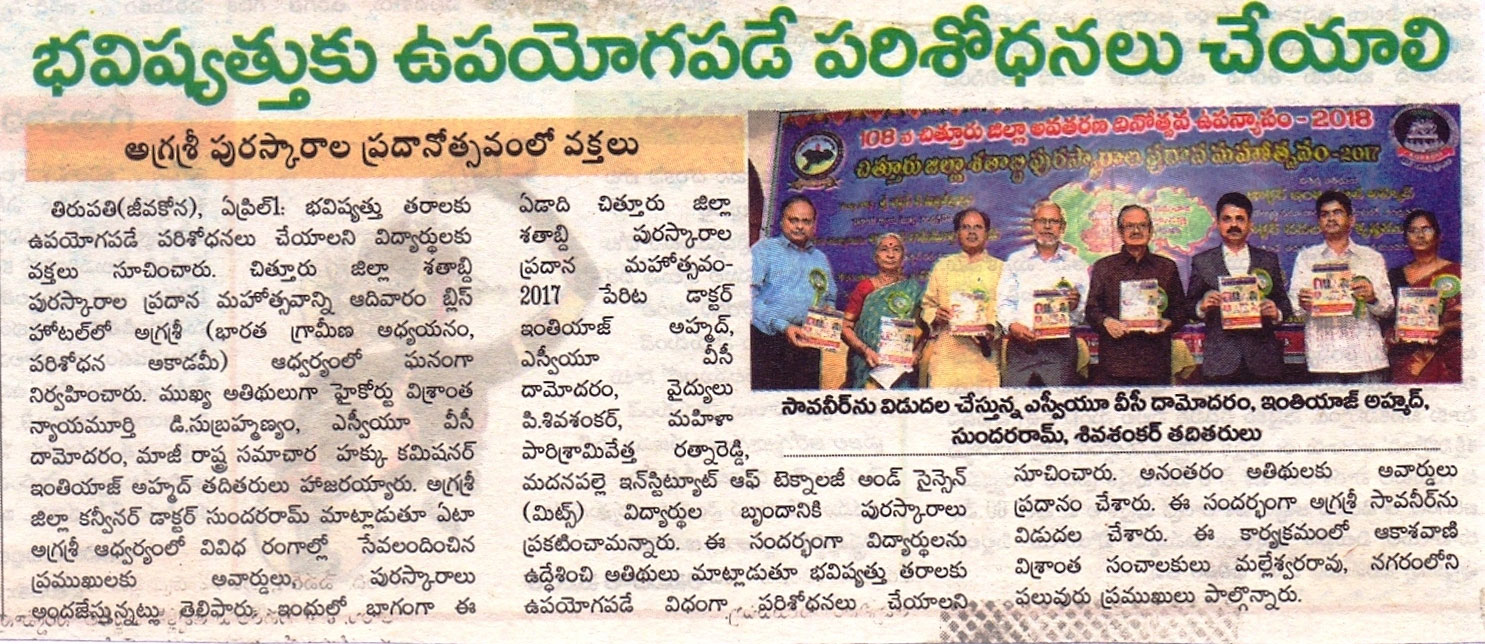 Andhra Bhoomi, 21 August, 2019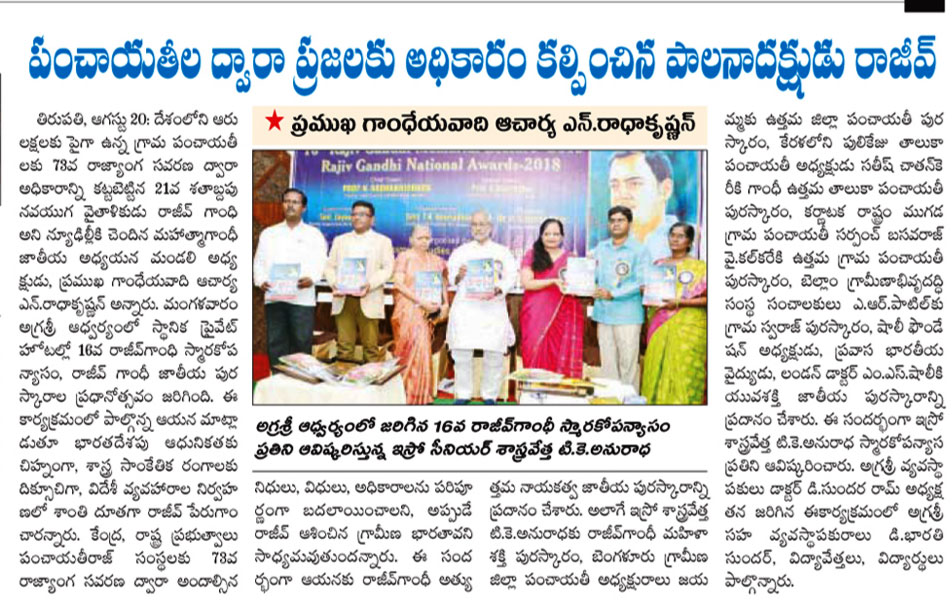 Andhra Jyothi, 2.4.2021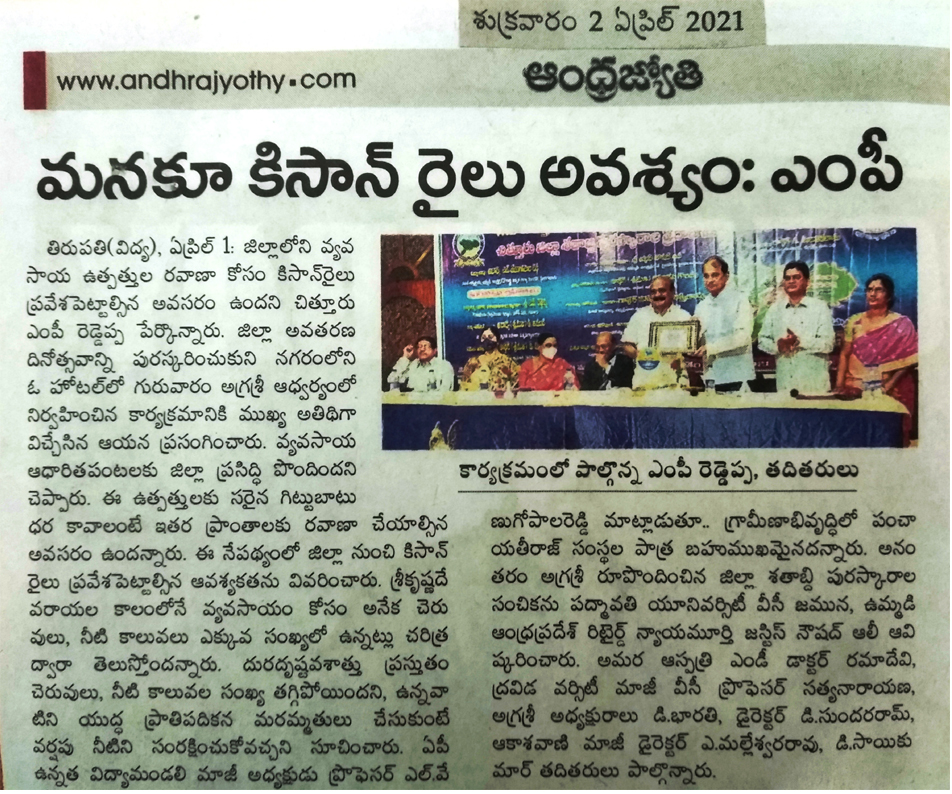 Sakshi, 2.4.2021