Announcements
Inviting Nominations for the Rajiv Gandhi National Awards-2020
Inviting Nominations for the Chittoor District Centenary Awards-2020.
Contact Us
DR. D. SUNDAR RAM
Founder and Director
Academy of Grassroots Studies and Research of India (AGRASRI)
# Plot No.11, Sri Venkata Sai Nilayam
Thummalagunta, S.V. University P.O.
Tirupati-517502, Andhra Pradesh. India
Mobile: +91-6302947338, +91-9441245085
E.mail: drsundarram@gmail.com | agrasridirector@gmail.com
Website: www.agrasri.org.in
CHITTOOR DISTRICT CENTENARY AWARDS SPECIAL SOUVENIRS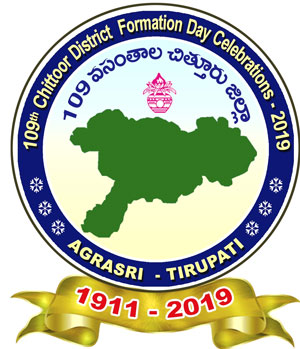 As grassroots level NGO, the Academy is regularly organising the Chittoor District Formation Day Lecture and conferring the Chittoor District Centenary Visishta Ratna and Shiromani Awards (in 8 Categories) every year on 1 April on distinguished policy makers, academicians, administrators and scholars at Tirupati. To mark the occasion, the AGRASRI is being published the Chittoor District Formation Day Lecture and Chittoor District Centenary Awards Souvenirs for immense benefit of the citizens and academicians of Chittoor District since 2011 onwards.
The following is the list of Chittoor District Formation Day Lecture and Chittoor District Centenary Awards Souvenirs, published by AGRASRI since 2011 on wards: