Announcements
Inviting Nominations for the Rajiv Gandhi National Awards-2020
Inviting Nominations for the Chittoor District Centenary Awards-2020.
Contact Us
DR. D. SUNDAR RAM
Founder and Director
Academy of Grassroots Studies and Research of India (AGRASRI)
# Plot No.11, Sri Venkata Sai Nilayam
Thummalagunta, S.V. University P.O.
Tirupati-517502, Andhra Pradesh. India
Mobile: +91-6302947338, +91-9441245085
E.mail: drsundarram@gmail.com | agrasridirector@gmail.com
Website: www.agrasri.org.in
Hon. CHIEF PATRON
SHRI MANI SHANKAR AIYAR
Former Union Minister for Panchayati Raj, Govt. of India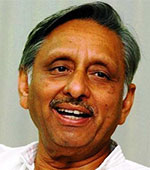 Shri Mani Shankar Aiyar is a former Indian Foreign Service (IFS) diplomat turned politician. He joined the Indian Foreign Service in 1963 and served as Joint Secretary to Government of India. He later resigned from service in 1989 to take up a career in politics and media, entering the Parliament as Congress MP from Mayiladuthurai in 1991, 1999 and 2004. Shri Mani Shankar Aiyar has served as the Union Minister of Panchayati Raj from 2004 to 2009. He served as the Union Cabinet Minister for Petroleum and Natural Gas, Youth Affairs and Sports and Minister of Development of North Eastern Region. He received an Outstanding Parliamentarian Award, from the President of India, for the year 2006. As nominated Member of Parliament (Rajya Sabha), he served from 2010 to 2016. In a rare honour, Shri Mani Shankar Aiyar has been made an Honorary Fellow of Trinity Hall at his alma mater Cambridge University in recognition of his contribution to the 'diplomatic and political life of the world's largest democracy'. He has written nine books and a large number of articles in reputed newspapers and magazines as columnist.
Shri Mani Shankar Aiyar is the Hon. Chief Patron of the Academy of Grassroots Studies and Research of India since 2002 onwards.